Life Coaching
"thank you for helping me face my fears and after one year my life has changed completely!" S.F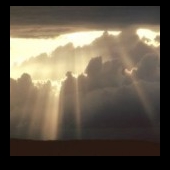 Have you ever made a New Year's resolution only to see that enthusiastic commitment fade into nothing and be lost among all other good intentions?
Life coaching is about having a plan and achieving it. It's about NOT finding yourself this time next year asking yourself 'Why am I no further ahead?'
Whether you might want to lose weight, change jobs, improve your health or love and family relationships, or make that lifelong dream come true, life coaching will get you there.
Life coaching can also address phobias, confidence issues, procrastination, and self-sabotage.
There is no contract to sign or minimum amount of sessions needed and you're free to have sessions as frequently or infrequently as you would like. Obviously the more time we have, the more we can accomplish.
Initial session ( 2 hours) £68
Sessions thereafter (one hour) £45
Evening (after 5pm) and weekend appointments are £15 extra
Concessions can be made for unemployed clients so please contact us
Phone sessions are available for weekly sessions only and vary in cost according to times, days, and session length (for example evenings are more expensive)
Joy Elaine Watkins has a NCFE Certificate from Newcastle College in Life Coaching- a course designed with the input of Britain's leading authority Fiona Harrold.
NCFE is recognised as an awarding body by the qualification regulators ('regulators') for England, Wales and Northern Ireland. The regulators are the Office of the Qualifications and Examinations Regulator (Ofqual) in England, the Department for Children, Education, Lifelong Learning and Skills (DCELLS) in Wales and the Council for Curriculum, Examinations and Assessment (CCEA) in Northern Ireland.