Team Building
"We were incredibly pleased. Thank you so much for working so hard and for making the day so interesting!"
Charlotte Mecklenburgh
PR NIVEA & Atrixo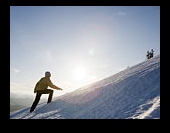 Working together in close spaces can be difficult at the best of times. Throw a personality clash and a few personal issues into the mix and the result could be volatile.
Most team building events give you a fun day out of the workplace but you return to the same old office politics at the end of it.
Our event gives you a real understanding of each other, how you each work, and how you can work together better.
Using the best talents of every individual – yet accommodating some our little niggles – can be a fine line. We can help make a real transformation to the environment you work in.
Costs vary according to factors such as number of employees, location, transportation provided, duration of event, meals provided, etc.   Please contact us for a proper quote.
Whatever your group size or budget, we can put together a bespoke package to meet your needs. Our events are most suitable for groups anywhere between 2 and 30 participants. (Larger numbers can be accommodated with discussion and planning) We are fully mobile and are able to provide team building activities and corporate events for your company throughout the UK.
Our sessions can help with the following:
Restructuring
Downsizing
Reallocation of Staff
Time Management
Delegation
Communication
Better Planning
Essential Workplace Skills
Team Development
Increased Sales
Personal Motivation
"My colleague recommended you to me. Many thanks…"